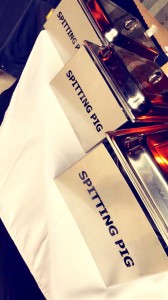 If you want to hold a party, or corporate event, that everyone remembers for the right reasons the first step is hiring the Hog Roast Coleraine team. We have been successfully providing catering, in this area, for many years.
When you use us you know that your guests will be impressed by the food and go home happy. They will be talking about your wedding, corporate event or party in glowing terms, for many weeks to come.
The best party food in Coleraine
We specialise in cooking spitting pigs, but our modern roasting machines make it possible to cook a range of other meats. Whether you want a whole hog, turkeys or chickens we can do it for you. They all look spectacular turning slowly on a spit as they turn a golden brown and the juices start to run.
People love the succulent meat produced by this cooking method. We can also cook beef, lamb and gammon in the same way. If you want to hold a barbecue instead, we can still accommodate you and serve kebabs, sausages, burgers, wings and other tasty morsels to your guests.
At Hog Roast Coleraine, we pride ourselves on providing you with the best food at the best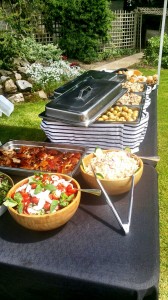 price. We negotiate with local suppliers to secure high quality ingredients at a low price. Our experienced, and fully trained chefs, and catering team, then turn that into fantastic food for your celebratory feast.
As well as spit-roasted meats, we also offer a range of side dishes. All you need to do is to select the finger food platters, steamed vegetables, salads, potato dishes and desserts that you want served to your guests. Once we receive your order, you can sit back and relax while we take care of everything.
Cooking your own spit-roasted meats
Should you prefer to do so you can hire a hog-roasting machine from us and do the cooking yourself. We show you how, and take care of cleaning the spit roaster once you have finished with it.
So, why not fill out the quote form and find out more. It really is the easiest way to cater for your next event or party.