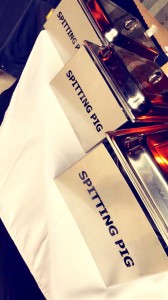 Hosting a party, or event, for family and friends can be a bit nerve-racking. There is a lot to do, and it is all too easy to overlook something, so it can be quite stressful.
Fortunately, we are here to help. The Hog Roast Cookstown team has many years of experience, so can solve the potential problem of how to feed everybody. Hiring us to take care of all of the food is just a simple case of making a short phone call.
A tasty spitting pig feast
Most people love a hog roast. There really is nothing better than the delightful smell of a spitting pig roast to give your guests an appetite.
Our professional chefs want you to be able to relax and enjoy your party while they do all of the hard work. They will happily spit-roast or barbecue all kinds of meats, including turkey, lamb and beef. They can also cook vegetarian alternatives, using separate utensils to avoid cross contamination.
We use the best, locally sourced, ingredients to guarantee quality and support your community. Our professional team also offers you an extensive range of side dishes, party platters, salads and desserts.
Once the food is prepared we will serve it to your guests. You can have it laid out on a buffet table or keep things simple and have the meat served pulled and in rolls with
stuffing and sauce.
Our chefs can also prepare a carvery style meal for you. For a wedding or more formal event, we can also provide waiting staff who will serve your guests at the table.
Cook your own spitting pig
There is also the option to hire a spit roaster from us and cook your own meats. We show you how, and take care of cleaning the spit roaster once you have finished with it.
All you need to do now is to fill out the quote form and wait for a member of the Spitting Pig Cookstown team to ring you back. He or she will discuss your needs in more detail and give you an accurate quote.