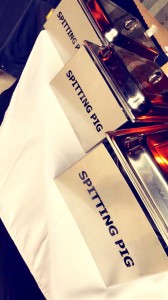 There really is nothing like a hog roast for feeding a lot of people. The sight of a whole hog turning golden brown on a spit is one that impresses. It is a great way to add a touch of theatre to any party or special event. The fact that pork is so inexpensive and that one hog can easily feed 80 makes it a really affordable way to cater for lots of people.
Unsurprisingly, every year, the chefs at Spitting Pig Dundalk are asked to cook hundreds for party hosts in the area.
More than hog roast feasts
However, we also offer a range of other foods that are great for family parties, corporate events and community days. Our chefs are all professionally trained and are constantly updating their skill set. As a result, over the years, we have been able to add other dishes to our menus. As you can see, as well as offering hog roasts in Dundalk we can prepare platters of finger foods, salads, desserts, steamed vegetables and much more for you and your guests to enjoy. The way we work means that you can order a traditional spit roast, barbecue feast, carvery buffet or cold buffet from us.
Like to find out more, contact our Hog Roast Team today
In addition, for formal events like weddings, award dinners and the like we also offer a full front of house and waiting service. Included in this deal is a multi-course hot meal cooked by the best chefs at Spitting Pig Dundalk.
We're happy to help you by going through the available options and discussing your needs and requirements. Whether you have an upcoming party in the Dundalk area, or maybe planning a wedding or hosting a corporate event. Get in touch to discuss your requirements today.