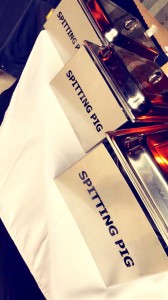 Organising a corporate event, family celebration, party or wedding should be fun, but, in reality, it is actually quite stressful. The problem is that there is so much to be done. It is all too easy to forget something important and end up disappointing your guests. However, it need not be this way. If you let the Hog Roast Larne team take care of the food for you, much of the stress and hassle is eliminated.
Our team of experienced chefs, catering assistants and waiters will take care of all of the food for you. That means there is no need to try to work out a menu that is suitable for everyone's dietary needs, no cooking, and no serving or massive clean up after everyone has gone home. We take care of all of that.
Food your guests are sure to enjoy
At Hog Roast Larne, we know how to lay on a good spread that will not cost you a fortune. We have good connections with local butchers, which means that we can buy high quality meats for a reasonable price, and supply them for your party or corporate event.
We are famous for our spitting pig feasts, which look great, smell wonderful and taste fantastic. Whether you have the succulent pork served in rolls, or as part of a formal meal, a carvery or a buffet, is up to you. We can serve it any way you want to.
As well as hog roasts, we can cook other spit-roasted meats. Our range includes turkeys, beef, lamb, gammon or chicken. You just need to let us know what you want and choose some side dishes from our extensive menu pages. We offer all kinds of canapés, salads, vegetable dishes and desserts, so you are bound to find the perfect food to serve to your guests.
Fancy cooking your own hog roast?
If you would like to give hog roasting a go, we can arrange that. Someone from the Hog Roast Larne team can easily show you how to use one of our professional spit roasting machines to cook your own meats.
Getting a quote from us could not be easier. Just fill out the short quote form.