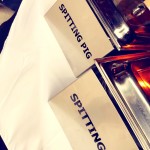 Hosting a party should be fun, but sometimes it can be really hard to relax and enjoy your guests. Fortunately, there is an easy way to get around this problem and that is to hire the Spitting Pig Sligo team.
Tasty meats and buffet food
We mostly provide Hog Roasts in Sligo and the surrounding area. But, the state of the art spit roasters that we use can just as easily produce perfectly cooked beef, lamb, turkey or chicken. All of these meats taste delicious whether they are served up as part of a buffet, a carvery, or a hot three-course meal that is served at the table.
The fact that we offer you a wide choice of foods and several ways to have it served to your guests means you can hire us for literally any style of party or event. Over the years, the Spitting Pig Sligo team has provided food for everything from huge corporate events to small family anniversary and birthday dinners. It really does not matter what kind of event you are hosting, or how many guests you have, we are here for you.
Great food at a fair price
Everything we cook is made with only the best ingredients. Whenever possible we buy from local food producers, farmers and butchers. We find that this approach enables us to have a closer, more personal, relationship with our suppliers. This encourages them to keep their standards high and their prices low. Naturally, this means that you get the very best meats, canapés, salads and vegetable dishes for a surprisingly low price.
Find out more by getting in touch with our Hog Roast Team
If you would like to find out more about how we can help you, get in touch with us today and lot us know more about your needs and requirements. Whether you have an upcoming party in the Sligo area, or maybe planning a wedding or hosting a corporate event. Get in touch to discuss your requirements today.