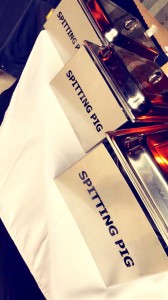 If you are thinking of holding a party in the Banbridge area, and are looking for a catering service, you are definitely in the right place. At Banbridge Hog Roast, we have the catering expertise you need.
For over ten years, we have been cooking hog roasts and event food, so we definitely know how to cater for a large crowd. When you hire us, you are guaranteed fantastic food. Below is an overview of the type of service we provide.
Succulent Spitting Pig Roasts for Every Occasion
The majority of hosts we work for ask us to provide a hog roast. A roasted hog looks and tastes fantastic and will enable you to easily feed a lot of guests.
A whole hog is not something a home cook can rustle up every day, so it is still a rare treat, which is part of the reason it is so impressive. Our professionally trained chefs have cooked hogs for hundreds of events, and have the skills to cook a range of other foods.
When you browse our menus you will see a range of canapés, vegetable and potato dishes and desserts. There is also the option to order cold cuts from us.
Create your own hog roast menu
All you need to do is to choose the dishes you want and leave the rest to us. With this approach providing great food for your guests really is as simple as picking up the phone.
Your guests can help themselves from a buffet table or we can serve them at the table. You can even have both, a formal meal to start and maybe a buffet of the cold meat, later in the evening.
Hire a hog roaster from us
For those of you who prefer to do their own cooking, there is also the option to hire a hog roaster. A member of the Banbridge Spitting Pig team will happily show you how to use it.
It is easy to order from Spitting Pig Banbridge. You just to fill in the enquiry form or give us a call.
If you want to cook your own meat, you can because we also hire out hog roast machines.