Whether you're searching for the perfect storybook location to carry out your dream fairytale wedding or a character-filled venue that reflects your unique love story, you'll swoon when you see what the Dufferin Coaching Inn & Hall has to offer!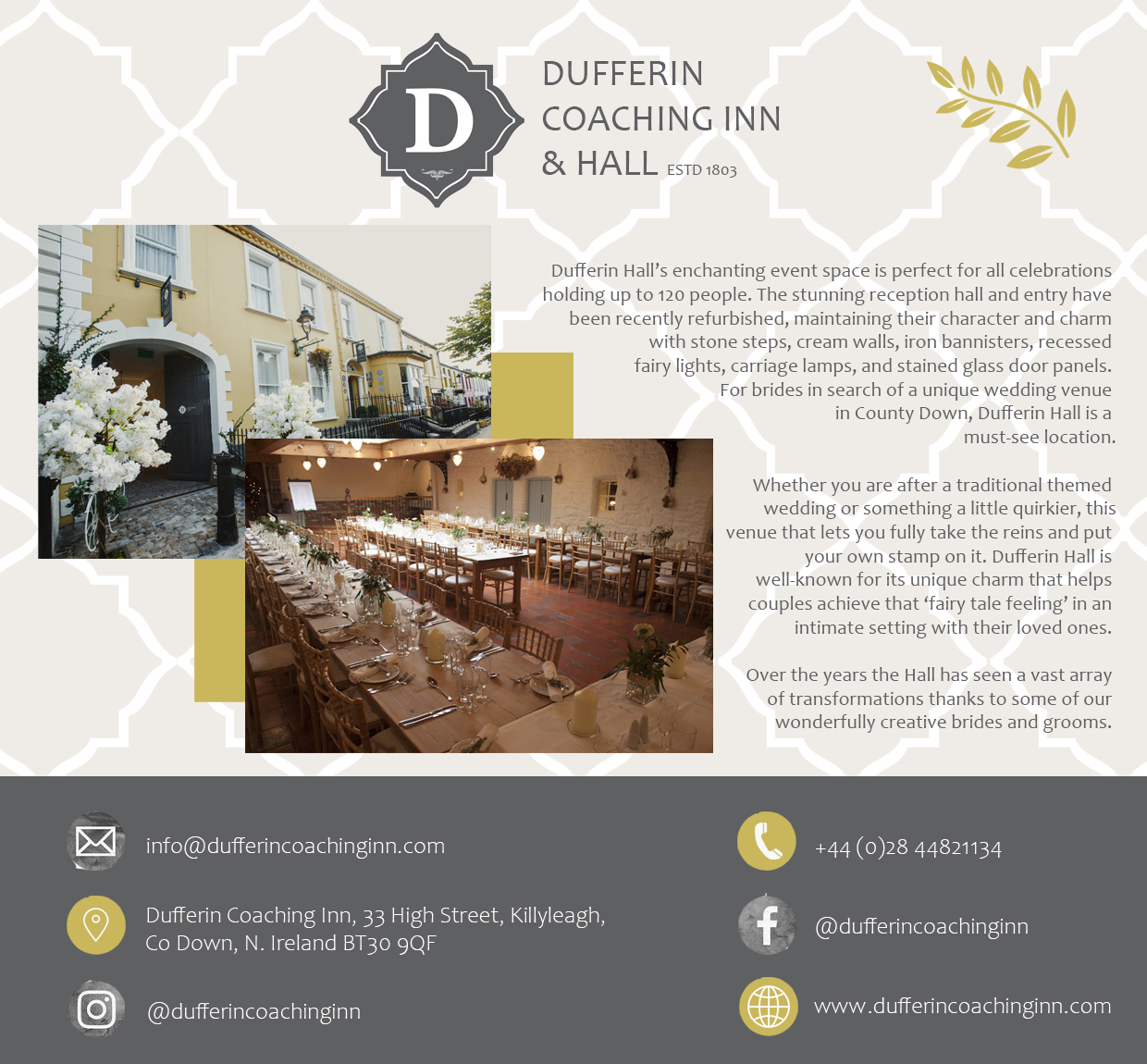 Brimming with Northern Irish charm and surrounded by spectacular country and coastal views, this enchanting one-of-a-kind 17th-century venue is in a prime location in County Down for couples looking to add an air of magic to their big day. And as if the surroundings weren't impressive enough, the newly refurbished inside will take your breath away.
Complete with stained glass door panels, original stonework, carriage lanterns and recessed fairy lights, the Dufferin Coaching Inn is a light and airy space with a warm and authentic feel. On top of that, originality is actively encouraged here by the hosts! Everyone who books this show-stopping venue is welcome to 'put their own stamp' on the place, which helps to ensure that every celebration feels unlike any other.
As Northern Ireland's go-to for hog roasts, our Hog Roast Belfast team have had the utmost pleasure of catering at this venue in the past, and we are always in awe of the space. And that's why we're so excited to announce that the Dufferin Coaching Inn & Hall has now joined our list of partner venues!
This means that if you contact us looking for us to cater for your event or celebration, and you haven't secured yourself a venue yet, we can quickly sort you out by putting you in direct contact with our trusted partners, with who we will work closely with to ensure your special occasion is everything you have dreamed it will be and so much more.
By choosing to book with a Hog Roast Belfast partner venue, you will save yourself the hassle of exploring and vetting lots of different locations. Instead, you will find our partners to be reliable, and trustworthy, and with our crew handling the food, you are guaranteed to receive a truly exceptional service from start to finish!
For more information on our partner locations, get in touch with Hog Roast Belfast today.