Here's one thing that no one really tells you about your wedding day: it goes by in the blink of an eye. You know what they say about time flying when you're having fun? Well, one minute you're in the dressing room getting ready for the day ahead and then, suddenly, before you know it, the day is done.
With loved ones to entertain and a strict itinerary to follow, Hog Roast Coleraine knows better than anyone that it can sometimes be impossible for couples to find private time to cherish with each other while they're busy trying to squeeze in photos shoots, toasts and, of course, food! But here's another thing no one tells you: it doesn't have to be that way! There is a solution – and it's one that more brides and grooms than ever before are starting to embrace: multi-day weddings!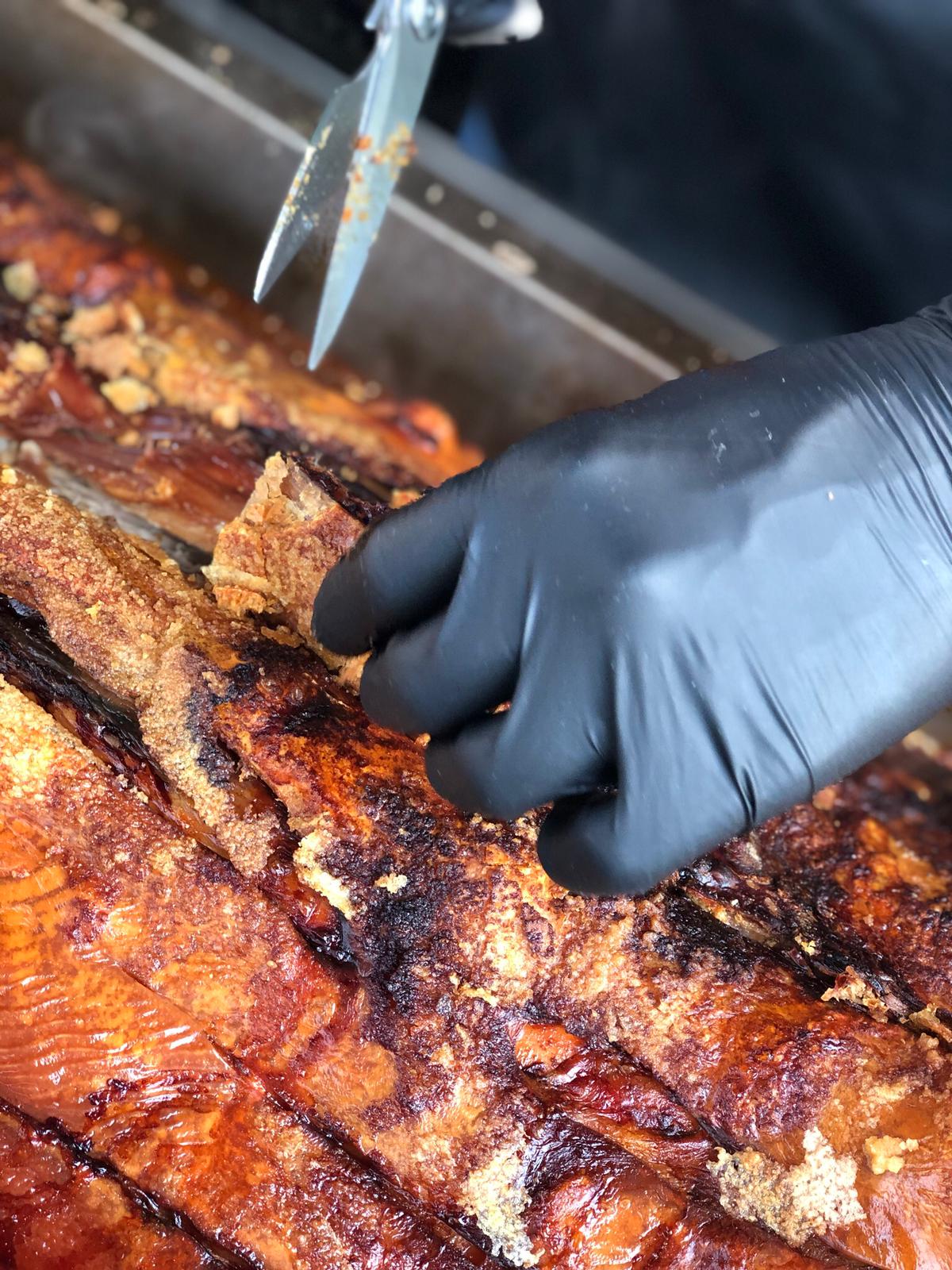 For those of you who want to draw out your wedding celebrations for as long as possible and relish every moment of being a bride and groom, multi-day weddings are perfect. These extended celebrations allow betrothed couples to take things slow and steady, soak up the wedding bliss and savour every moment of being in the wedding bubble. Of course, for an extended wedding, you're going to need a lot of food if you want to keep your guests' spirits up, which is where we come into the picture!
As Northern Ireland's best-loved mobile catering provider, Hog Roast Coleraine would be honoured to serve you a mind-blowing feast on each day that your event takes place. We have a proven track record and have taken part in all sorts of multi-day celebrations over the years, including weddings, and we can also offer extremely competitive prices, which means you won't have to fork out an arm and a leg to cover any eye-watering costs! On top of that, we have a range of excellent menus for you to choose from, each of which can be tailored to suit your needs.
Above all else, our Hog Roast Coleraine superstars, fronted by catering manager, Jamie, will do absolutely everything in their power to make sure you have the truly magical wedding experience that you deserve.