St Patrick's Day is one of the most important days on the calendar for all of us here in Ireland as it celebrates our nation's culture and heritage with thrilling parades, festivals, ceilis and great grub! It's a day our Hog Roast Magherafelt team looks forward to every single year, and so we're especially pleased to announce that in the lead up to the St Paddy's Day celebrations for 2022, we received a call from Melanie, who was keen to have us serve a sublime meal at her annual family party.
The client has been hosting these shindigs every year for the last decade. But deciding that this time around, she would like to do things a little bit differently and make things easier on herself into the bargain, Melanie had approached us, and after speaking with our catering manager for some time, she decided to place a booking for our Classic Hog Roast Menu.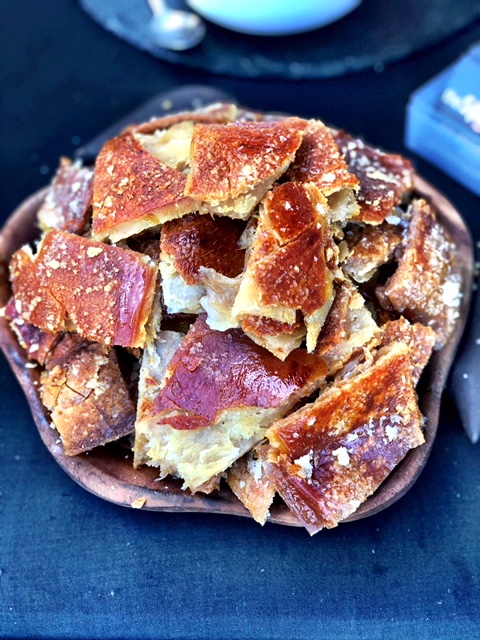 This feast was perfect for the laid-back style of event that Melanie had in mind, and she was even more thrilled when she realised that we could cater to her non-meat-eating guests too! To do this, Hog Roast Magherafelt added our vegan-friendly BBQ pulled jackfruit dish to the menu, which comes with a side of vegan coleslaw, gluten-free rolls and a gorgeous hickory sauce. As for everyone else, our trademark slow-roasted pig was on the menu with crackling, stuffing and applesauce.
With 35 guests of all ages to feed, we had chosen a smaller-sized pig for this occasion, which our team prepared on-site in the hours before the party kicked off. And, adding a special touch for the occasion, our chefs smothered the pork in a honey and Guinness glaze, which added some extra flavour to the meat and tied in nicely with the event theme.
The results were an instant hit with the guests, who couldn't fail to notice the rich flavours of the pork, and this encouraged them to top up their plates with extra helpings. As well as impressing everyone with our sumptuous slow roast, Hog Roast Magherafelt delighted the guests with the chocolate torte dessert, which was served with a piping hot cup of Irish coffee for the adults and homemade hot chocolate for the kids.