As the weather gets warmer, there is one thing that we can all agree on- a sunny day requires a barbeque! Great food provides you with a reason to gather with friends and family and enjoy a good meal together, which is always important. At Hog Roast Newtownards, we have a variety of menus that are ideal for this occasion, with our Gourmet BBQ being a popular option for spring and summer!
The Wilson family have 3 birthdays within the month of March, so usually gather together once for a big celebration that combines the three events. This year it was decided that a barbeque would be fun to host as there would be great catering and it provides the perfect opportunity to catch up and chat. While looking for barbeque caterers, the family came across Hog Roast Newtownards, since our Gourmet BBQ is such a tasty option. The menu is perfect for events of any size and provides a dish for every guest to enjoy, which is always important! We were asked to provide this menu for an upcoming event in March, which we are looking forward to catering for!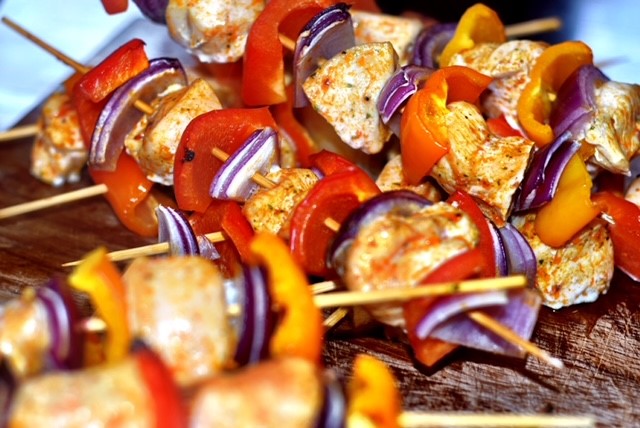 The Gourmet BBQ menu includes a variety of main dishes, including succulent sausages, juicy British beef burgers, vegetable and halloumi skewers, marinated chicken kebabs, and BBQ spareribs. The mains are served in fresh bread rolls, with the option for a gluten-free alternative. As well as the mains, we are also planning to provide a variety of side dishes, including crunchy coleslaw, corn cobettes, homemade chips, and fresh salad.
This versatile meal has something for everyone to enjoy and is very family-friendly, which is essential for this event! The Hog Roast Newtownards team are looking forward to catering for this occasion since barbeques always go down a treat!
Are you looking for a caterer for an upcoming event in 2022? If so, get in touch with Hog Roast Newtownards today to secure your date. Simply let us know your party size, date, and location and we can do the rest!