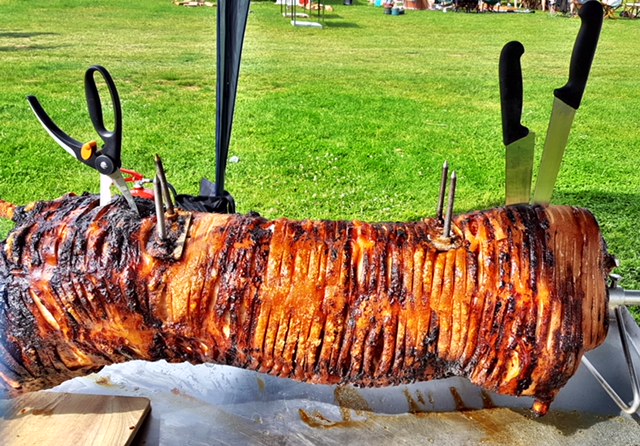 At Hog Roast Magherafelt we have long given up any dreams of being professional athletes. We just love juicy hog roasts far too much to be able to keep up with the diet required of a sportsman! But when our customers call us up looking for delicious catering to help fuel their own golf tournament, Well, that is definitely far more our speed. We might not quite be able to hit a hole in one out on the green anymore, but we can certainly still hit a hole in one in the kitchen with our namesake hog roast!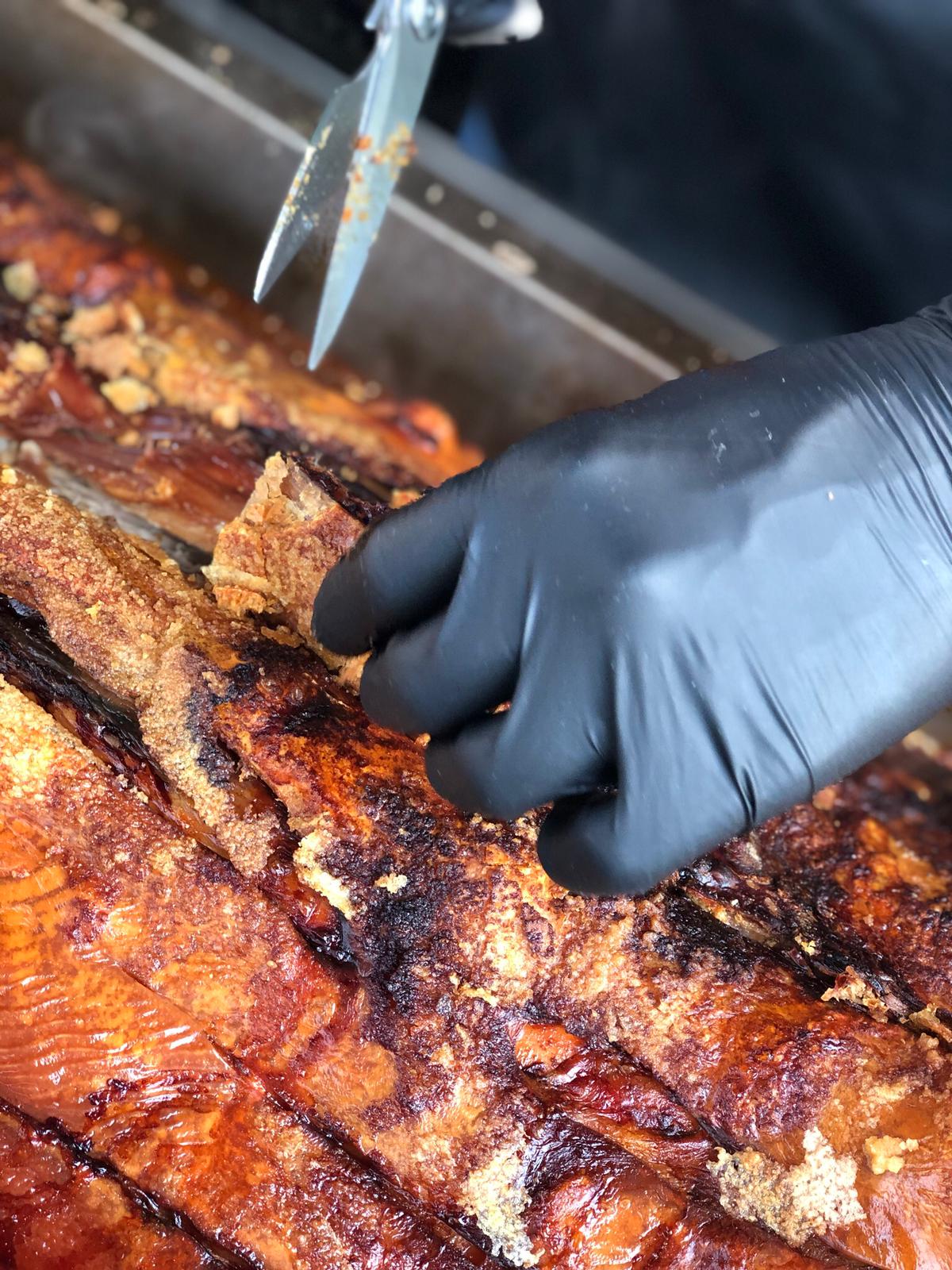 Yes, this week Hog Roast Magherafelt took to the green to show off our hog roasting skills to a Golf Club. With a long day of golfing the tournament goers would obviously need some delicious fuel to keep the birdies and the holes in one coming. We can't quite pinpoint a 400-yard hole in one, but we can pick out an excellent pig for our hog roast and deliver an exquisite lunch of freshly made pulled pork rolls. Our pulled pork rolls are the Tiger Woods of the catering world in that they are the best there is and probably ever will be. The secret to their brilliance lays in our very obvious name – the hog roast. Here at Hog Roast Magherafelt we cook up our prized hog roast fresh at events and then hand pull the pork to get that excellently organic shredding required of a pulled pork. Because we do it fresh from the spit roaster itself it is about as fresh as you can get with pulled pork, and the taste is all the better for it. Our guests are being served direct from pig to plate for the very best tastes around. Now that is a hole in one if we've ever seen it!
The golfers were excellent guests to served and were certainly very thankful for their rolls. It helped fuel a wonderful day of golf, and we hope everyone there enjoyed the day just as much as we did!