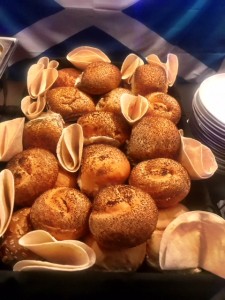 The Hog Roast Cookstown team found ourselves in some rather spooky surroundings this weekend when we were asked to cater for a hen do in a haunted house! Katy, the bride to be, and her 15 chums were looking for a more unique way to celebrate her upcoming wedding and being a rather macabre bunch, they decided to spend the weekend in a former manor house turned holiday let, that is reported to have witnessed some rather ghostly goings-on over the years! The ghoul-loving girls decided to spend their evening participating in a ghost tour around the area led by a local tourist guide, before finishing the evening at their haunted HQ tucking into some distinctly un-ghoulish grub courtesy of Hog Roast Cookstown!
With the Ghostbusters on speed dial just in case, our courageous cooks arrived at the venue whilst the ladies were still on their ghost hunt, and being the professionals that they are, cast aside all thoughts of things that go bump in the night and focussed on preparing the delightful hen do feast! By common consensus, the ladies opted for sirloin of beef instead of pork, which is still cooked using our traditional slow-roasting method with equally mouth-watering results! Whilst our chef was busy giving some TLC to the meat, our hardy catering assistant was making sure the horse radish sauce, rich red wine gravy and seasonal vegetables that were to accompany the beef, were just as lovingly prepared and immaculately presented.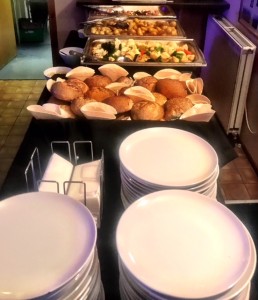 When the hen-do ghost hunters returned and saw the impressive spread that awaited them, they joked with our diligent duo that there must be a poltergeist on the premises giving them a helping hand, because they thought there was no way two people could have produced such a fine feast on their own! We assured them that despite the spectral setting, it was all Hog Roast Cookstown's handiwork and we had received no supernatural assistance of any kind! Even if they didn't manage to spot any ghosts, Katy and her bridal brigade had a great hen do weekend, loved our food and thrived on trying to spook each other out!