For a tasty meal that your guests will be talking about for a long time to come, Hog Roast Dundalk is a great choice, and not just for hog roasts. While we are very proud of our signature dish, we've also spent years making sure that we provide much more too, with various menus full of dishes to suit different diets, personal tastes and appetites, so when we cater, there really is something for everyone.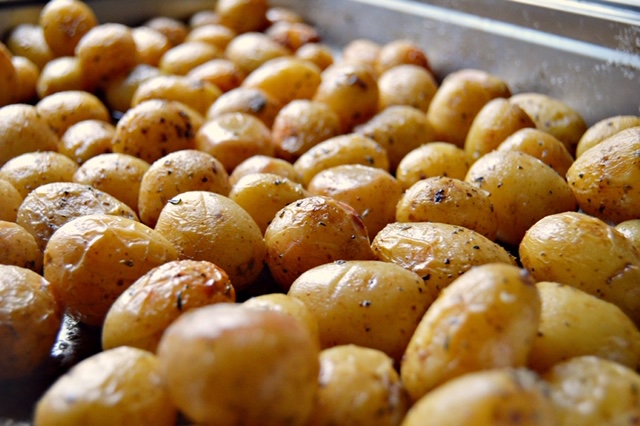 From alternative vegetarian, vegan, plant-based and gluten-free options or additional dishes served like handmade canapés, starters, desserts and hot and cold sides, you and your guests will no doubt be happily surprised with what Hog Roast Dundalk have on offer. Plus carnivores also have plenty of choice too, as if you prefer us to serve a spit-roasted meat, barbecued burgers, sausages and ribs or marinated meats, we can easily do that for you instead of a hog roast or as well as one if you like. The world is your oyster when it comes to the food that we prepare, cook and serve for you – just let us know in advance and we can help you to devise the menu of your dreams.
If you're currently planning a Christmas party for work or together with family and friends (or for anything else you can think of), our Hog Roast Dundalk festive menu is ideal, as it features your choice of meat like a sumptuous hog roast or succulent turkeys, as well delicious trimmings, vegetables, roast potatoes, pigs in blankets and mince pies with brandy cream. However, right now, you and your guests can feast on one of our winter warmers, with meat, seasonal veg and your choice of potatoes, as well as those all-important trimmings of course.
For Annie's birthday party that we catered yesterday, after roasting a pig for hours on end, we served our hog roast winter warmer to more than thirty friends and family members. The meat was a big hit and together with our new potatoes, carrots, sprouts and cauliflower, as well as apple sauce, stuffing and onion gravy, by the end of service, everyone was full to the brim of our gorgeous food.