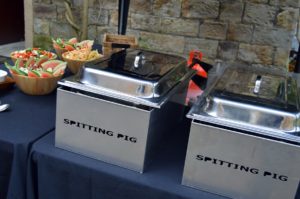 At Hog Roast Maydown, not only do we offer a vast range of catering services, including meal delivery and formal dining, but we also offer an excellent franchising opportunity. Starting your own franchise is a big decision and it has the potential to change your life for the better- but we know there are a lot of things for you to consider before you get started. To make your decision easier, we have created a handy guide answering some of our franchise FAQs!
Do I need catering experience?
While catering experience may make your initial training easier, this is absolutely not a requirement. All we look for in potential franchisees is a passion for good food and great customer service. Full training will be provided.
Will I receive long term support with my franchise?
We are proud to provide long term support to all of our Hog Roast Maydown franchises. Owning a franchise can be hard and we know that you may run into problems or experience struggles, and we are always on-hand to help you out. Whatever your issue may be, we can work together to find a solution!
What equipment is right for me?
We have a variety of different hog roasters available to you, each with different features and benefits. We can advise you on which machine is best for you, depending on a few key factors.
How do I make sales?
One of the biggest benefits of starting a Hog Roast Maydown franchise is not needing to make your own sales. When you sign up you will be allocated a location, and all sales are made through us. When a catering sale is made for your location, it will be given to you. This means that your only focus is ensuring you provide excellent catering, and you never have to worry about making a sale!
These are just a few commonly asked questions about our franchise opportunity. If you are interested in finding out more, or you have other questions, simply get in touch with our customer service team today. We are always happy to answer your questions and we look forward to welcoming you to our Hog Roast Maydown team!