Hog Roast Enniskillen usually has the responsibility of doing all the food for couples wedding day. The catering manager and their team are in charge of delivering a superb wedding breakfast and fantastic evening reception food. 
Hog Roast Enniskillen has many ideas for your reception food, many people opt for a classic roast roast or bacon and sausage baps, something they know will soak up alcohol and be thoroughly enjoyed by guests.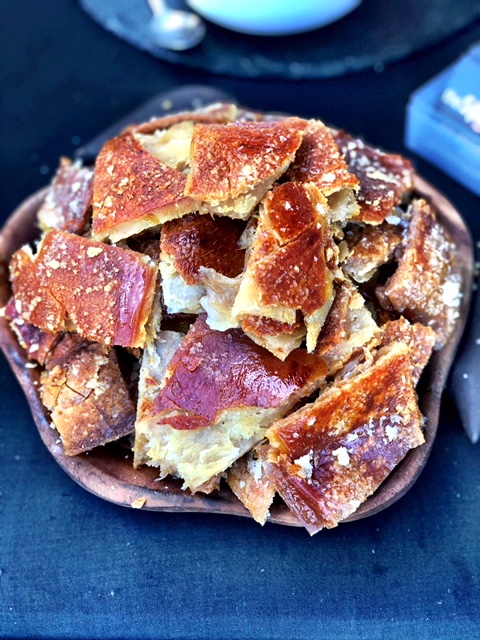 One idea is a buffet spread. It is not a common option but it always goes down well with guests as they get a range and selection of food. People like to have a choice. Hog Roast Enniskillen tailors the buffet menu to what the newlyweds want to have. 
Sophie and Daniel went for an antipasti buffet spread. This consisted of a selection of fine meats such as Parma ham, Salami and Chorizo. It included a cheese board with a range of cheese such as French Brie, Mature Cheddar, Gouda and Emmental. To compliment the cheese boards figs, grapes and apples were added. To eat these tasty meats and cheeses, artisan breads and French stick were sliced. Different sauces and chutney's were put out, breadsticks and crisps. A medley of crackers were also included. Sometimes people just opt for cheese boards with fruit, crackers and chutneys. 
Chloe and Rik choose a more traditional buffet menu which included a selection of freshly prepared sandwiches, sausage rolls, scotch eggs, fruit platters and Indian selection (samosas, pakoras, popadoms). These were accompanied by crisps, cheese sticks and coleslaw. 
Some couples have requested an afternoon tea buffet where finger sandwiches and sweet treats are presented on cake stands. Usually they book tea and coffee as well which Hog Roast Enniskillen can easily provide. 
Hog Roast Enniskillen can just cater for your evening reception if necessary so browse the website and see what you think!