Oh, the weather outside was frightful, but the hog roast was so delightful at our client, Thomas's cosy gathering which took place at the very beginning of the holiday season, in celebration of his mother, Colleen's 60th birthday!
This very special event had been in the works for weeks, and the Hog Roast Larne team was fortunate enough to be in on the surprise from the start.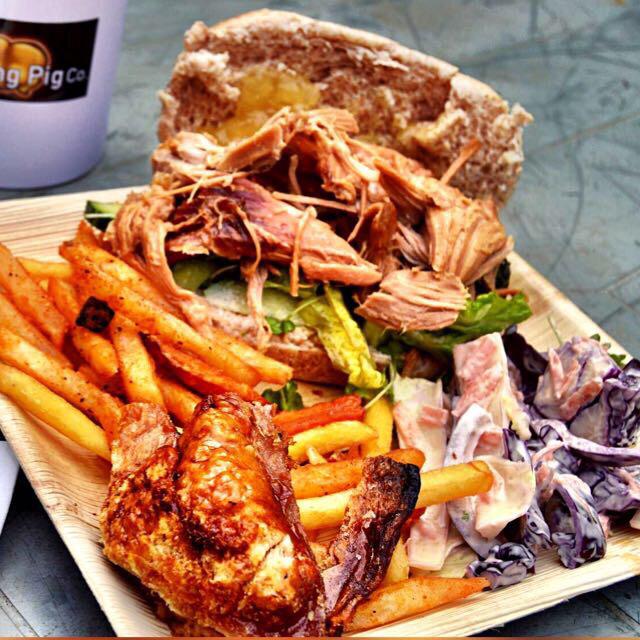 Almost a full month before the all-important occasion went ahead, the client had reached out, inviting us to handle the food for the party, which was organised to take place at a local venue where there was plenty of outdoor space.
Helping him to get the most out of our services, was our catering manager, Andrew, who was on hand through every step of the journey to lend some invaluable guidance. And, in the end, Thomas settled on an exquisite meal plan for the small get-together, which centered around our fully festive pork option with all those yummy trimmings you know and love.
But with a delicious feast to look forward to, it seemed Andrew had a hard time keeping his plans under wraps from his mother. Fortunately though, he somehow he managed to keep mum (pun unintended) on Hog Roast Larne's involvement, and avoid spoiling the big surprise by spilling the beans before the day!
It soon came time to celebrate, and with the bone-chilling winds and rainfall threatening to drag out the cooking time by several hours, Hog Roast Larne made the executive decision to arrive at the venue even earlier than what is typical for us, which ensured the spread would be ready in time for the birthday girl's arrival.
The decision paid off, and when Colleen arrived she was greeted by a delicious spit-roasted pig, presented with crisp and bubbling crackling, stuffing and applesauce with sides of pigs in blankets, cauliflower cheese, roasties and seasonal veg. Our crew had a wonderful time handling this intimate celebration, and, with only a handful of guests to feed, there were naturally some leftovers, which Andrew carefully packaged and left behind for the client's to graze on over the following few days.