Ever been the one in the office tasked with choosing the place to go for lunch on a Friday? Ever struggled to make a choice that will please everyone? Ever required better lunch time solutions for your office? Then allow Hog Roast Millisle's specialty corporate catering to come and help you out.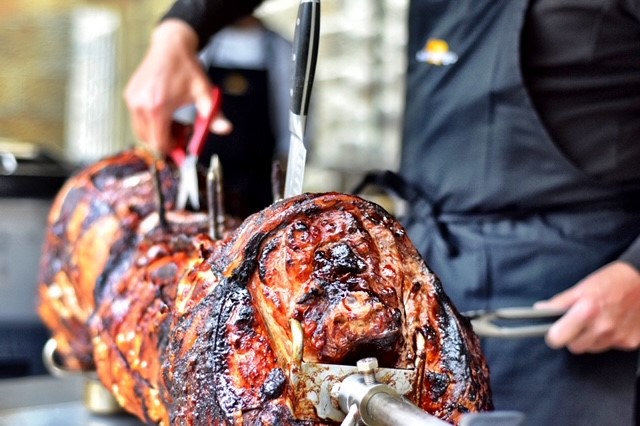 With our corporate catering the lunchtime arguments can be a thing of the past as everyone will quickly come to agree on the brilliance of our authentically made hog roasts and gourmet lunch time menus made fresh for your office. Instead of having to head out for a business lunch we'll bring that speciality business lunch right to you at work. By choosing our corporate catering for your office you will get a highly skilled Hog Roast Millisle chef and Hog Roast Millisle service team to your place of work, stocked with a fresh supply of the highest grade local meats and foods, ready for cooking right there on site. Enjoy our namesake hog roast shredded for use in a roll, or sliced finely to be served with roasted new potatoes, fries, gourmet slaws, fresh salads and seasonal vegetables, and so much more. We have the menus to keep everyone in the office more than happy, and fairly soon everyone will be wanting you in charge of the office lunch choice far more often!
Choose from a number of menus to suit you, and a service style to suit your working day. If it's a Friday where lunchtime is allowed to be a little longer and looser then go all in on a full course lunch, or if it's still just a quick visit Hog Roast Millisle to can manage that too with our quick van style services which include delicious filled rolls or a nicely made-up plate of our meats and veg. We even have desserts for the sweet tooths in the office.
To get started with Hog Roast Millisle corporate catering today all you'll need to do is call or message your local team. We'll give you as quick a turnaround time as we can, and before you know it our team will headed out your way for the best business lunch in catering!