For those looking to host a smashing office Christmas party before December comes to an end, Hog Roast Newtonabbey is here to show you what a perfect 5 star service looks like! Thanks to our skillful band of dedicated staff, and our extensive range of bespoke catering packages which offer a wide variety of irresistible flavours that your guests are sure to fall in love with, you can be content with the knowledge that your event, no matter how big or small, is in good hands. With very little time left for people to take part in workplace festivities, our catering crew has been rushed off their feet with bookings recently – and last week was busier than usual…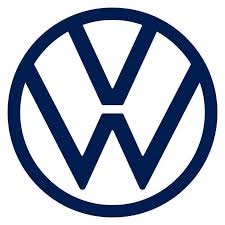 Having been called in to help Agnew Volkswagen pull off not one, but two corporate celebrations simultaneously, Hog Roast Newtonabbey had to bring their A game to ensure that the staff appreciation event was run smoothly. Not one to back down from a challenge, our catering manager Andrew took charge of the occasion and after deciding on which menu to serve, his first course of action was to split the catering team between the two separate venues.
While one half of the Hog Roast Newtonabbey team made the journey to Boucher Road where 114 guests were eagerly anticipating the lunchtime feast, the other half took off in the opposite direction towards Mallusk Way where they prepared to cook for 70 people. Arriving with plenty of time to spare before the lunch bell chimed, both teams began working tirelessly to bring our classic hog roast menu to life.
Before long, both catering teams found themselves serving up a succulent whole roasted pig with savoury stuffing, crispy crackling, sweet applesauce and soft and floury gluten-free rolls and wraps as well as a meat-free alternative of grilled vegetable skewers with optional chunks of haloumi cheese. In keeping with the festivities, each team had also been asked to include a drinks package of non-alcoholic mulled wine as part of the buffet service. All the hard work that the Hog Roast Newtonabbey team had put in certainly paid off, and at both locations the guests couldn't speak highly enough about the wonderful food!