As enthusiasts of the art of hog roasting, we're pleased to say that the age-old tradition is one that has never gone out of style and instead, the last few years have seen an increase in people wanting to incorporate a delicious hog or spit roast into their events. Whether it's a wedding reception, birthday celebration or just an excuse to get the family together for an evening of fun, you can rest assured that Hog Roast Downpatrick will have the ideal menu to turn your special day to a memorable occasion; and over the weekend we were called in to help twins Eva and Ellie step into their thirties with one of our stunning buffets.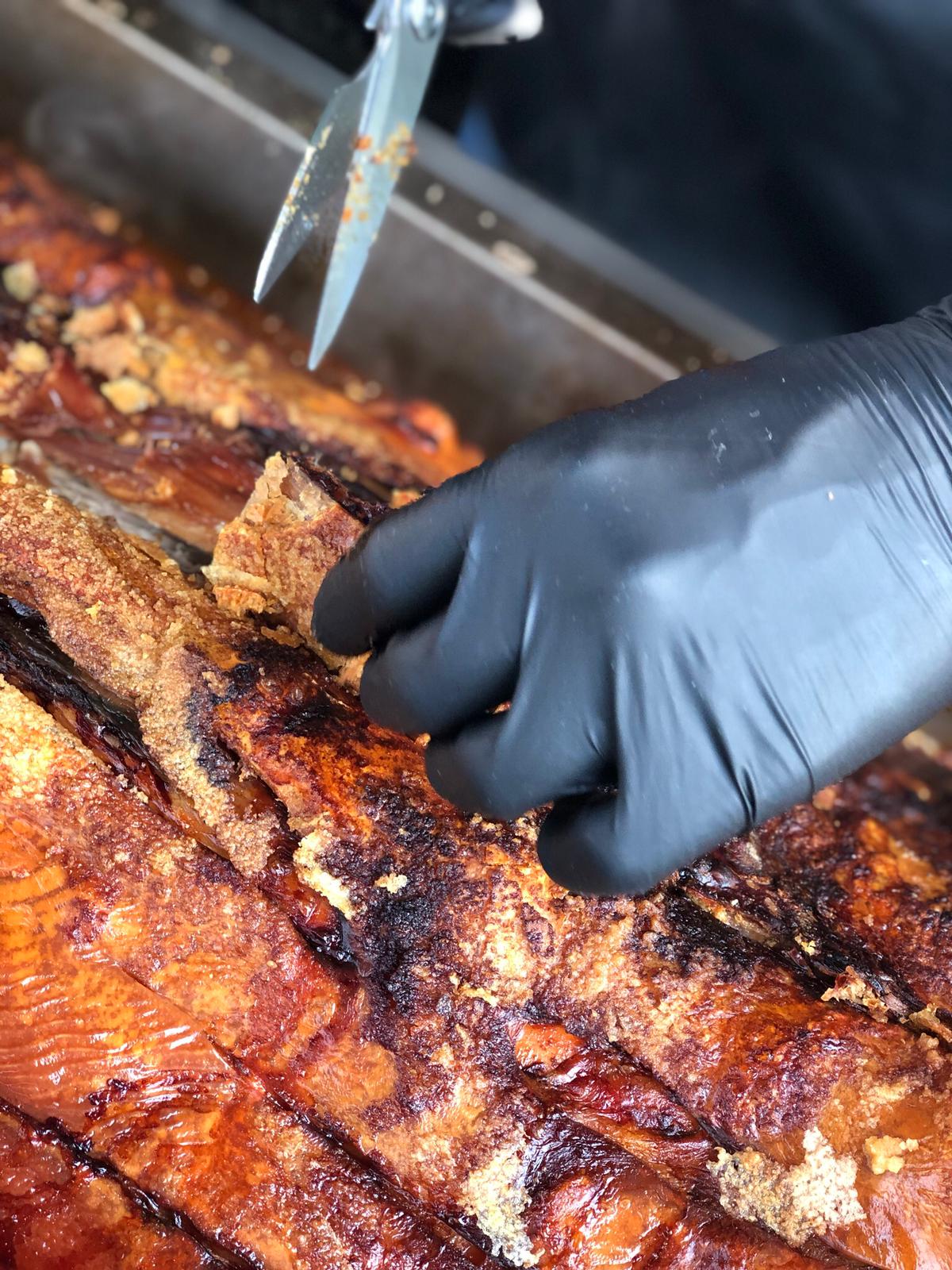 Having rented out a private function hall at a local Georgian manor house specially for the occasion, the pair were keen to ensure that the food matched their surroundings, and with some guidance from our experienced catering manager, they opted for our private party menu 5 which offers an exquisite three-course, sit-down meal with canapes and waiting staff to serve. With 250 people set to attend the extravagant birthday bash, Hog Roast Downpatrick had also recommended a few of our meat-free alternatives for any vegan and vegetarian guests who might attend which the girls were very happy to go ahead with.
Turning up at the location a handful of hours before the arrival of the guests, Hog Roast Downpatrick began preparing for the evening feast by lining the buffet tables along the walls and setting up the cooking equipment. Using our reliable Hog Master Pro, the team effortlessly slow roasted the whole pig and locally sourced free-range chickens which were to be served with savoury stuffing, crispy crackling and our delicious homemade onion gravy. As the meat sizzled away, the catering crew took their opportunity to arrange the selection of canapes, refreshing salad side options, grilled veggie skewers with optional haloumi and of course, the scrumptious finale of rich chocolate torte!
The twins' expectations were blown out of the water when arrived at the venue where they immediately fell in love with the mesmerizing spread that Hog Roast Downpatrick had laid out and they have since reached out to thank us once again for making their birthday celebration everything they hoped it would be and more.