Have you ever thought of a DIY spit roast at your celebration or event? Not only are we a family-run catering business, but we also sell the equipment as well as hire it out. We have two sizes of machines and you can hire one from us if you're a caterer wanting to use them as part of your business or even if you just want to cook some meat yourself in your back garden.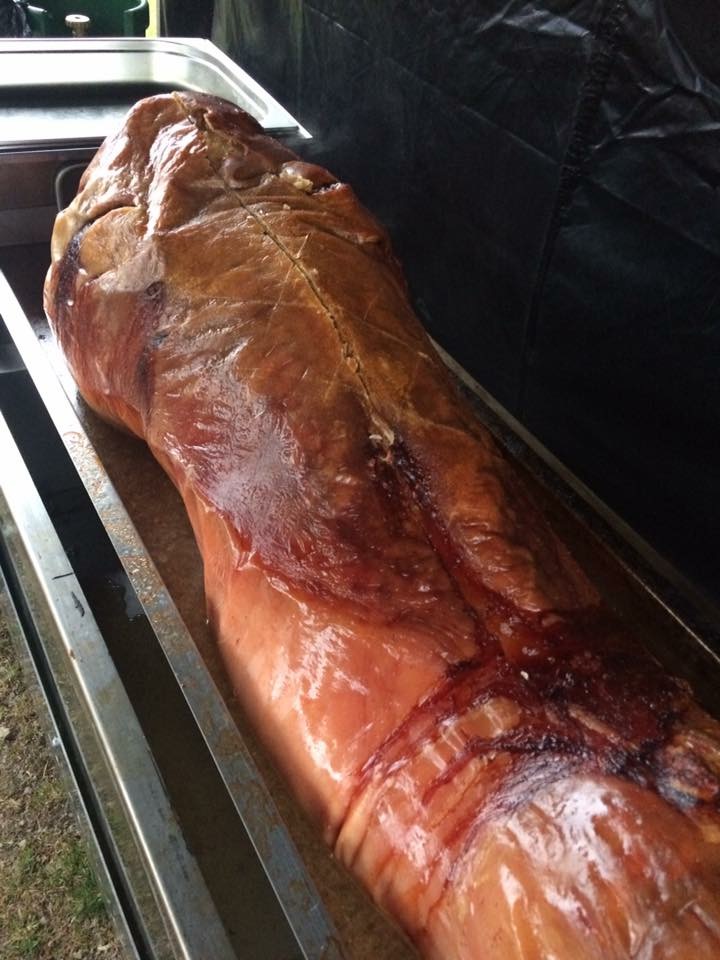 We actually did just this recently for a large family who were celebrating a birthday in Dromore and an engagement announcement at the same time. The friendly chap who hired us was a little concerned about cooking the meat himself and where to get a suitable animal to roast. We put him at ease pretty quickly when we explained that once you know how, spit roasting is actually quite easy to do (if you can cook with an oven, then this will be a cinch for you). We don't just bring the machine round and leave you to it. When you use our company, we help you to set up the machine and show you how to use it. There's some excellent attachments that we show you how to use, too, as you can even use the roaster as a barbecue or cook certain foods like chicken and duck on the rotisserie.
In case you're still worried, we also give you a link to You Tube instructions that you can refer to if needed and we're at the end of the phone if you want to check anything with us.
As for where to get your chosen meat, well in this case we delivered the equipment together with a nice free-range hog all fully-prepared, which made it a lot easier for our customer. You can choose to buy your own of course, simply click on the buy your Mount Gracie Pigs icon on the spitting pig home page. But in terms of a pig, check that it's not over the maximum weight of 70 kilos. Nowadays, most pigs come from the butcher's without a head, but for this occasion the customer requested it, which is quite unusual.
I got lots of comments on how good the hog roast in Dromore tasted on the day, all down to the new novice chef as we left the roasting in the customer's capable hands, the reports back were that the day was a great success. Seeing as we've already booked in future events from people who were guests at the party, we'll have to agree!