Hog Roast Ballymena's latest Client was the lovely Fiona! She contacted the team early about the catering her Christmas party for the staff to enjoy at their office.
Client Fiona had a hardworking team of 18 staff that would be the recipients of the delicious buffet that she and the Hog Roast Ballymena team put together. It was a suitably festive catering package that was created by Fiona and the team- one that met her budget and her needs!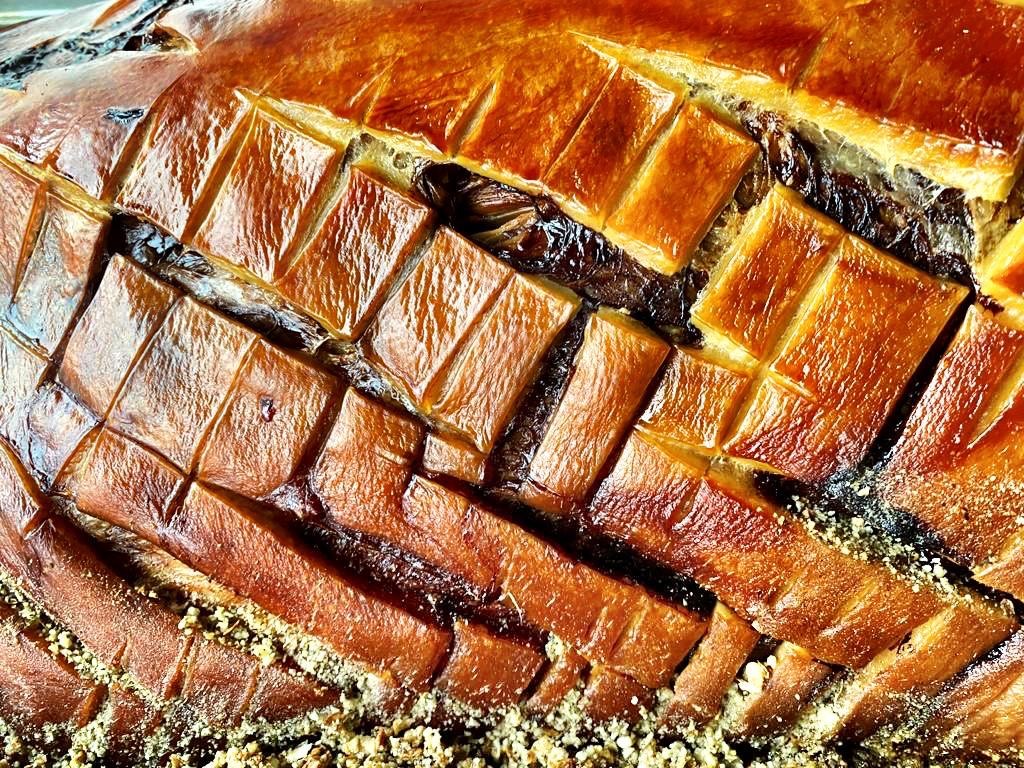 As part of her catering package, the Hog Roast Ballymena team supplied Client Fiona with not only a Chef to cook the food fresh at the venue, but also reusable wooden bamboo crockery and cutlery for the guests to use.
Experienced and friendly Chef Andrew was tasked with bringing Client Fiona's vision of the buffet to life. Chef Andrew arrived at the modern office space several hours before the 7:30pm serving time. He was given plenty of space in a side office to get to work on setting up the cooking equipment and preparing the buffet. Every single dish was made fresh by hand for the party.
When 7:30pm arrived and the workers had been transformed into a group of well-dressed festive revellers, the buffet was piping hot and fresh and ready for them to enjoy! There was lots of tasty treats on offer, including a delicious slow spit roasted turkey that had been expertly scored and sizzled by Chef Andrew. This succulent and juicy meat was served with fresh cranberries and homemade sage and onion stuffing.
They weren't the only foods available however! There were tasty vegetarian and vegan alternatives of grilled vegetable and halloumi wraps, couscous and BBQ pulled jackfruit. There was also large platters of piping hot seasonal veg, and an assortment of sauces and dips for the guests to have them with. Rounding off the buffet was a mountain of warm new potatoes in an herb butter, and a basket of soft gluten free rolls.
The buffet went down a treat! Client Fiona was delighted with the spread and her team's reaction to it.
After the food had been demolished Chef Andrew quietly tidied away. All the rubbish was collected by him and later disposed of offsite by the team.
The party was great fun for everyone, and Client Fiona sent her thanks to the team for the wonderful job they did for her event.