Stunning Wedding at a Beautiful Venue
The beautiful and historic Hilton Park was the venue for the marriage of William and Jean on Saturday 13 August 2016. A relative newcomer to the wedding scene, Hilton Park really did add something extra special to this fabulous day organised to perfection by the bride and groom. Having met the couple a few months before the wedding, the Spitting Pig Northern Ireland was delighted to be able to accommodate some very specific requests when it came to the menu. In particular, during conversation, proud Cornish man William mentioned that treacle tart served with plenty of traditional Cornish clotted cream had always been a family favourite and he would love to serve it to his guests on the big day. William supplied his favourite recipe and we were delighted to be able to serve it as part of the menu. But before we got to the pudding there were plenty of other items to be served up!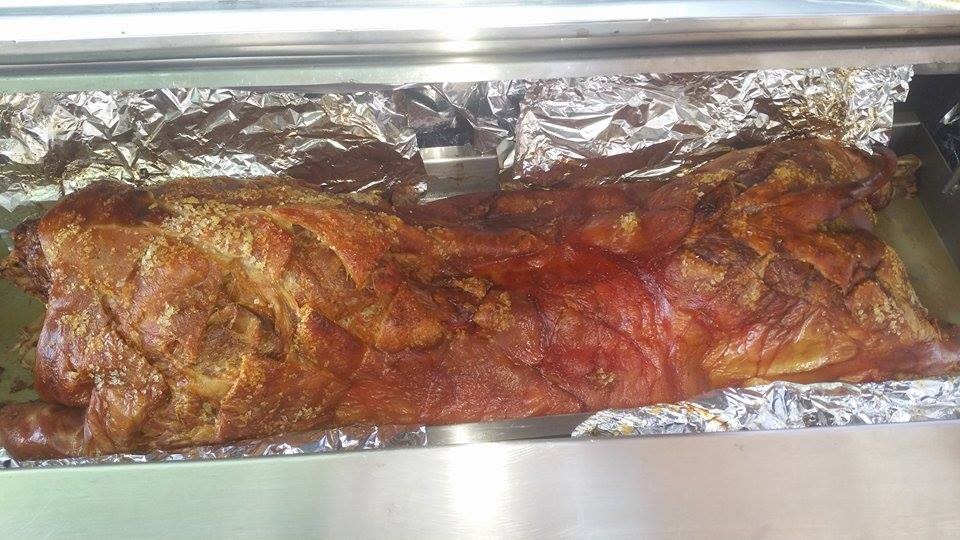 The weather was kind so the wedding ceremony itself was held on the beautiful lawn at the front of the house. Following the ceremony the guests made their way into the house itself where they enjoyed a drinks reception in the exquisite drawing room and other reception rooms. To accompany the drinks Spitting Pig Northern Ireland prepared a selection of tasty canapes. These included bite size Yorkshire puddings served with fillet of beef and a horseradish cream, mini vegetarian quiche, dainty duck wraps, smoked salmon on brown bread and cocktail sausages drizzled with a delicious honey and mustard glaze.
Following the relaxed afternoon reception the guests were invited to make their way to the stunning function area which has been created by Hilton Park owners Johnny and Joanna Madden from the spectacular stone built buildings that make up the original farm buildings on the Estate. The reception area itself had been decorated beautifully by the bridal party to create a lovely, atmospheric space.
So to the wedding dinner itself. The starter was another special request from the bride and groom – an individual chicken Caesar salad. For the main course the guests had a choice of roast sirloin of beef or succulent hog roast Scotshouse pork carved from a whole roasted pig served with a selection of potatoes and seasonal vegetables. Fo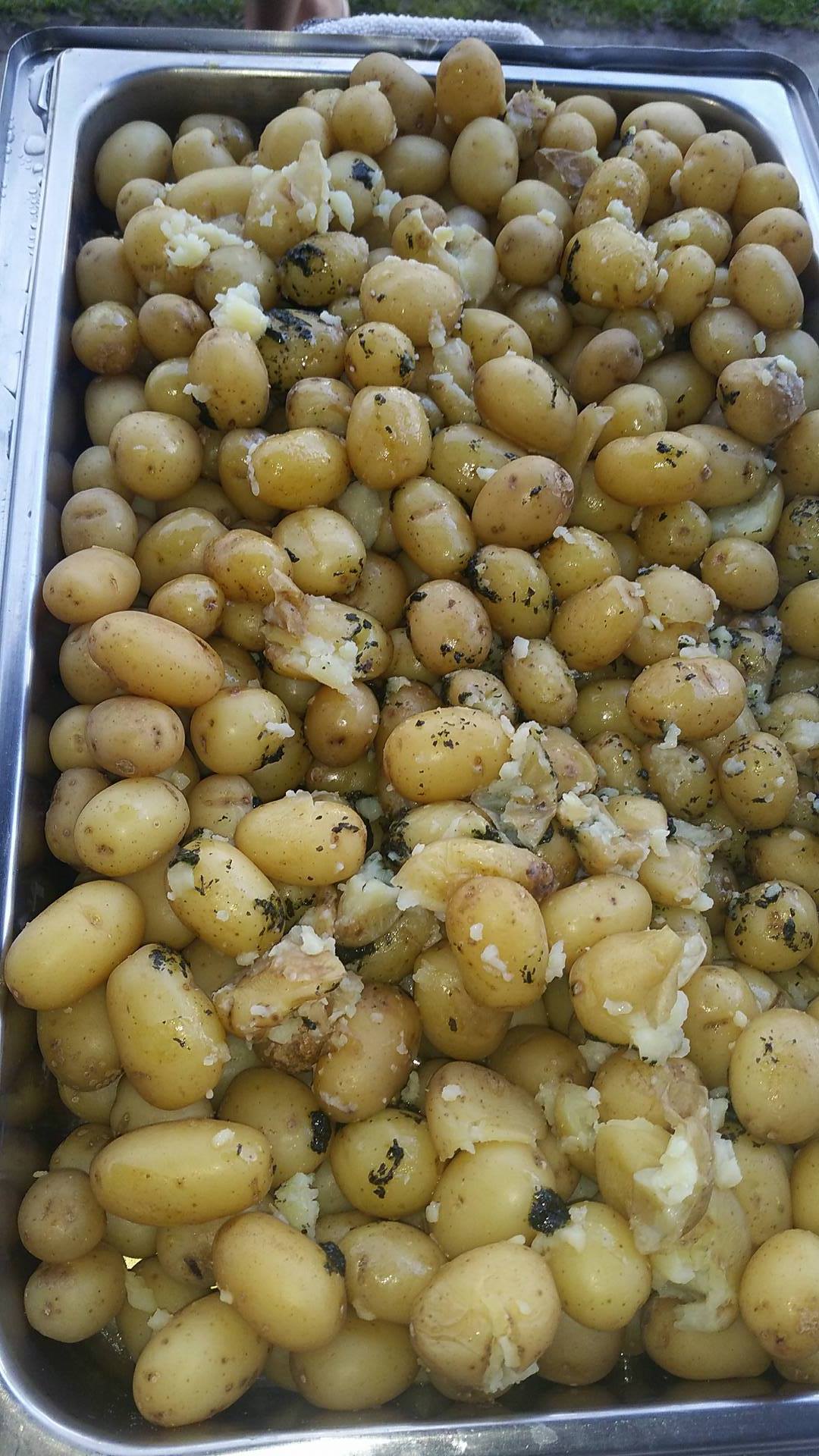 llowing this it was time for the pudding where guests had to choose between the groom's favourite, treacle tart with Cornish clotted cream or a freshly made raspberry and white chocolate cheesecake. I'm pleased to report both were equally well received but the grooms brother was particularly delighted with the treacle tart which was just the way he liked it!
Later in the evening the Cornish theme was maintained with the serving of traditional Cornish pasties brought from Cornwall specially for the occasion.
It was a great hog roast Scotshouse event to be a part of and one which will live long in the memory of everyone involved.