Bangor Rugby Club Score with their Party on the Pitch
Spitting Pig Northern Ireland were delighted to be invited for the third successive year to cater for the VIP guests at the Party on the Pitch event organised and hosted by Bangor Rugby Club on Saturday 20 August 2016.
This annual event is becoming increasingly popular amongst music lovers in Bangor and North Down and the good weather this year meant the big crowd could really enjoy the bands performing on the main stage. Starting  from mid-afternoon a number of local bands provided the entertainment to the growing crowd in the run up to the main act of the night, the spectacular Queen tribute act, Flash Harry, taking to the stage at 9pm.
Those guests lucky enough to be in possession of VIP tickets for the event were treated to a drinks reception in the clubhouse before the Spitting Pig Northern Ireland team served a delicious whole roast pig cooked to perfection complete with mouth-watering crispy crackling. The succulent hog roast Conlig roast pork was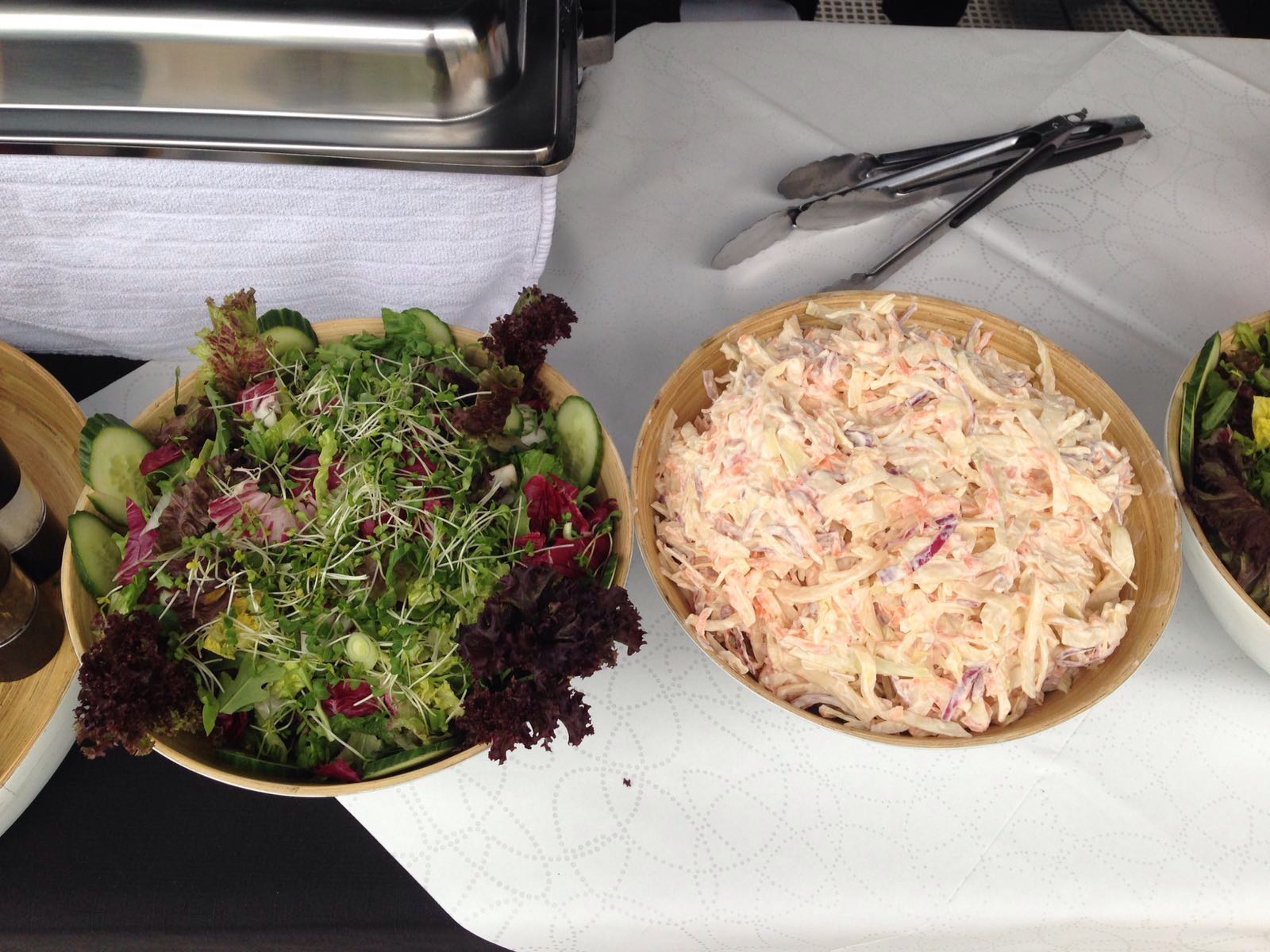 served in a freshly baked bap and accompanied by our popular home-made sage and onion stuffing and apple sauce. The plates were then topped up with fresh green leaf salad, crunchy coleslaw and boiled baby potatoes with plenty to go around ensuring everyone's stomach was just as satisfied as their ears when they ventured outside to hear the music coming from the stage!
This event is always one of our favourites and this year was no different. The guests loved the hog roast Conlig food and once again they were very generous in their compliments to our team both for the quality of the food and the friendliness of the SPNI staff.
Once the food was served we cleared away our tables to leave enough space for the party goers to keep the festivities going when they returned to the club house at the end of the live music outside. The DJ and the dancing were just getting started when we left and it looked like no one was in a hurry to go home!