Summer will soon be here, meaning the temperatures will rise and the days will last longer. One thing that this pretty much guarantees, is that the number of BBQs in the backyard will sky rocket in the coming months. But this year, when you smell the scent of a neighbour's BBQ and decide to throw one yourself, why not give the team at Hog Roast Newry a call, and make your event a little bit more special? With over three decades of providing Hog Roast catering for private and corporate events, we know what it takes to make the most of a glorious sunny day.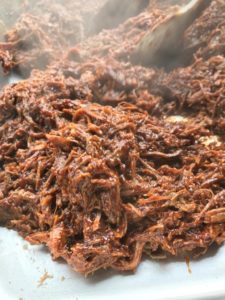 Take last year for example. We'd been contacted by Jed, a man who had been bitten by the BBQ bug when he could smell his neighbours having their own. But being a man who doesn't know how to peel a potato, let alone cook an entire spread for his friends and family, Jed decided to come to us. Not only would he not have to worry about the cooking, but he could relax and enjoy his afternoon in the sunshine, and not spend it worrying to make sure that everybody was having a nice time. He spoke with us about a choice of menu as well as other key details of his event, and before long the big day arrived.
Our team from Hog Roast Newry were on site at Jed's house nice and early in order to have  everything ready. On the menu that day we had the Southern Slow Roast Menu, which offered the BBQ Pork Butt, the Texan 24HR Beef Brisket and the Cajun Spiced Whole roast Chicken, all served with an accompaniment of seasonal salad and Cajun Spiced Sweet Potato Wedges. Guests arrived by one in the afternoon when the sun was beating down hard on the garden. It was a good job our team brought along the gazebo for some shade.
In the end, Jed and his thirty guests were amazed by the tasty cuisine prepared by the team at Hog Roast Newry. Jed thanked us for helping to make his BBQ the best in the neighbourhood.