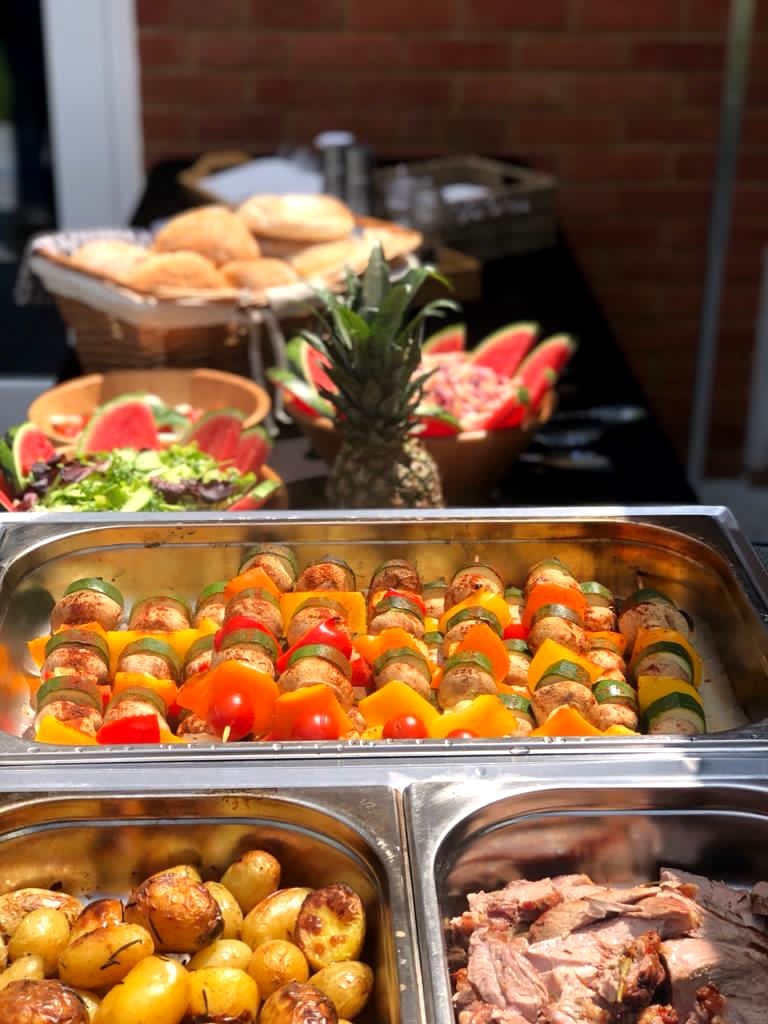 Halloween is just around the corner, meaning the countdown to Samhain has officially begun, and we know we're not the only ones excited for spooky celebrations, costume parties, and delicious treats galore!
Hog Roast Newry is always thrilled to be part of the Halloween excitement, and we want to remind you that it's never too early to start planning for a scarily good time!
Already, we've been contacted by several Halloween enthusiasts who are eager to make this year's celebration one for the memory books. One such enthusiast is Caoimhe, a PTA member who's taking the lead in organising a memorable Halloween disco for high school students in our local area. Working closely with our experienced catering manager, Jamie, Caoimhe has chosen the perfect feast to complement the spooky night ahead.
For this thrilling Halloween disco, we'll be serving up our Alfresco Menu, a delectable choice that promises to delight the taste buds of both ghouls and goblins alike. The star of the menu will be a spit-roasted pig, cooked to perfection until the outer skin is bubbling and crispy, while the meat inside remains irresistibly tender and succulent.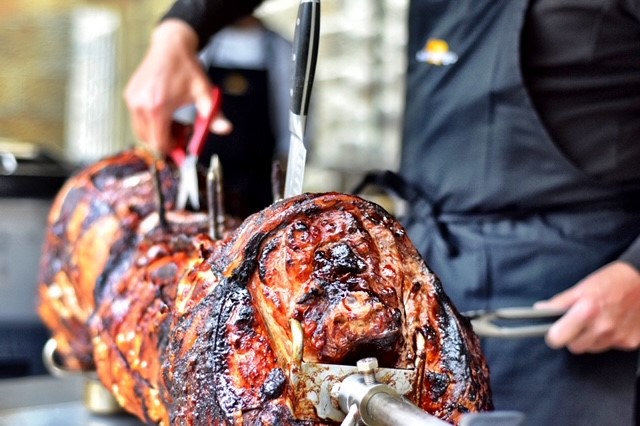 To accommodate everyone's preferences, we've been asked to remove the pig's head prior to cooking, as some of the students may find it a bit unsettling. Rest assured, this is a simple request Hog Roast Newry is more than happy to accommodate, as ensuring that all guests can enjoy themselves is our top priority.
Once the crackling is separated from the juicy pork inside, the meat will be served on gluten-free rolls with stuffing and a spoonful of applesauce. For our vegetarian and vegan guests, we have an equally mouthwatering option—BBQ-pulled jackfruit rolls with mouth-watering plant-based coleslaw.
No feast is complete without a variety of sides, and our Halloween spread will include a selection of refreshing salads and perfectly roasted new potatoes, as well as some delicious Italian-inspired charcuterie boards. And because no Halloween party is ever truly complete without a sweet treat, Hog Roast Newry will be serving up chocolate torte and cheesecakes that will add a deliciously decadent finish to the meal.
We couldn't be more excited to be part of this spooktacular event, and we want you to know that there's still room in our diary for more Halloween bookings.
If you're yet to plan your Halloween celebration and want to ensure a memorable and delicious feast for your guests, be sure to reach out!